"It is one thing to make a picture 
of what a person looks like, 
it's another to make a portrait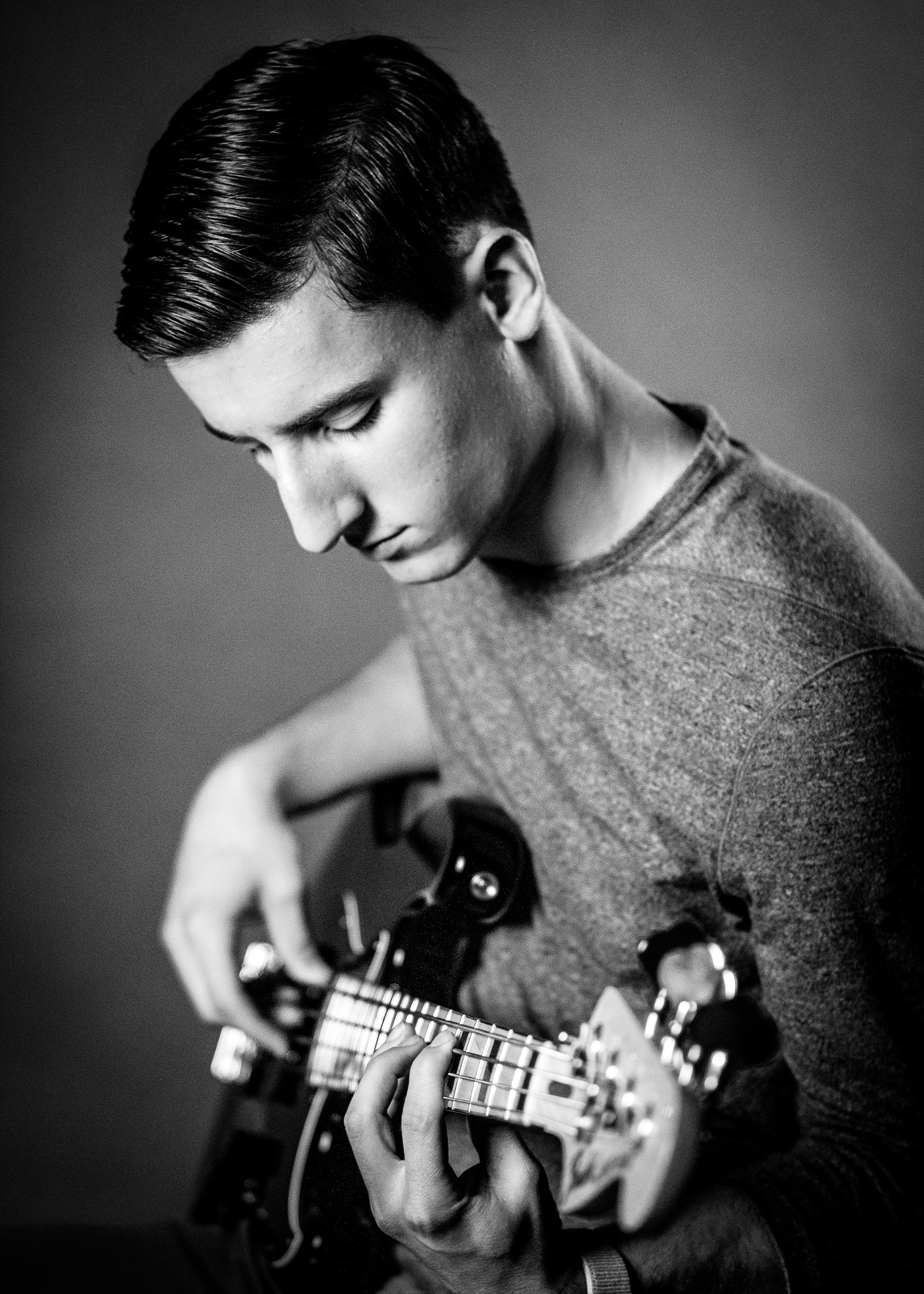 "The whole point of taking pictures is 
so that you don't have to explain things with words."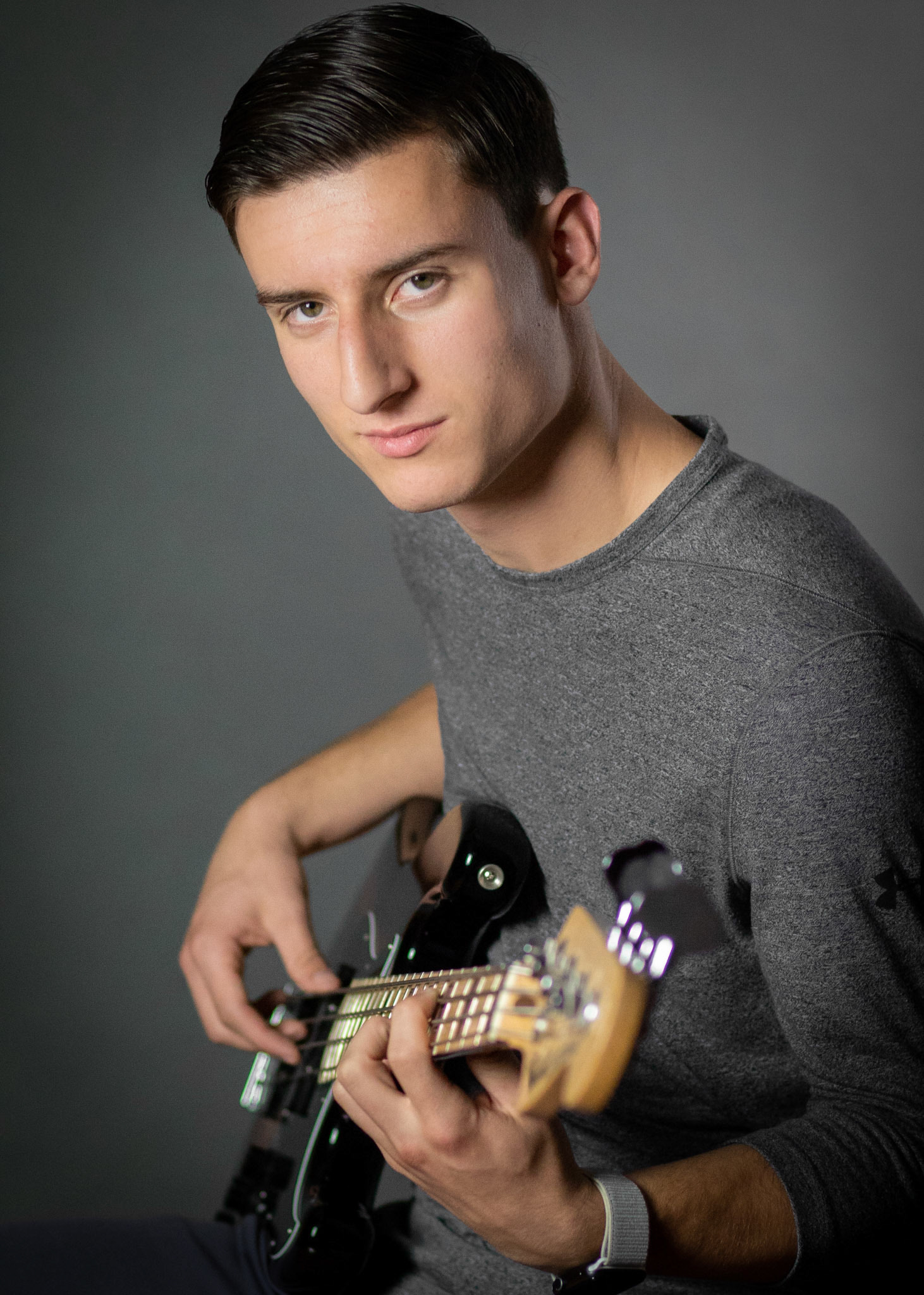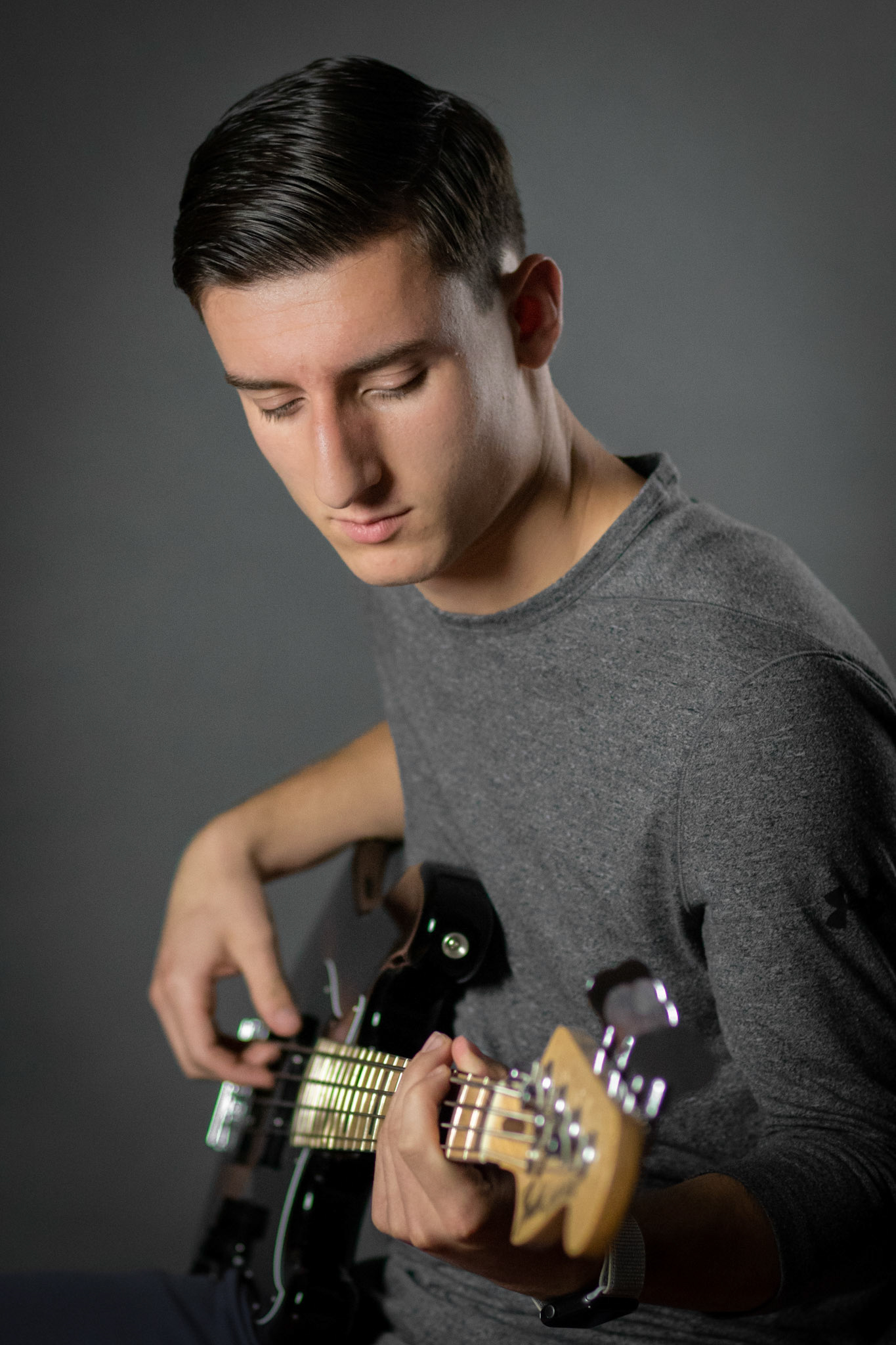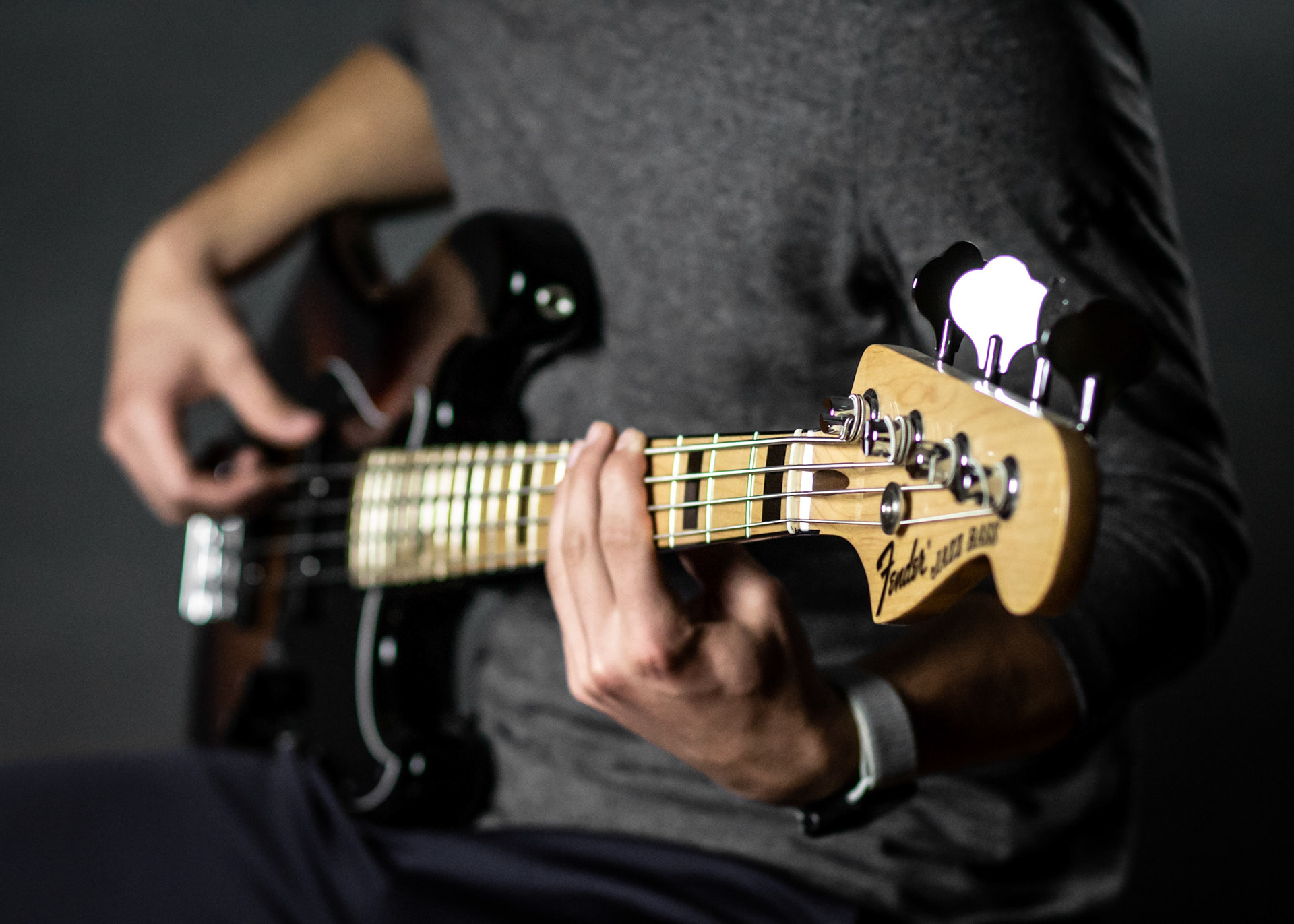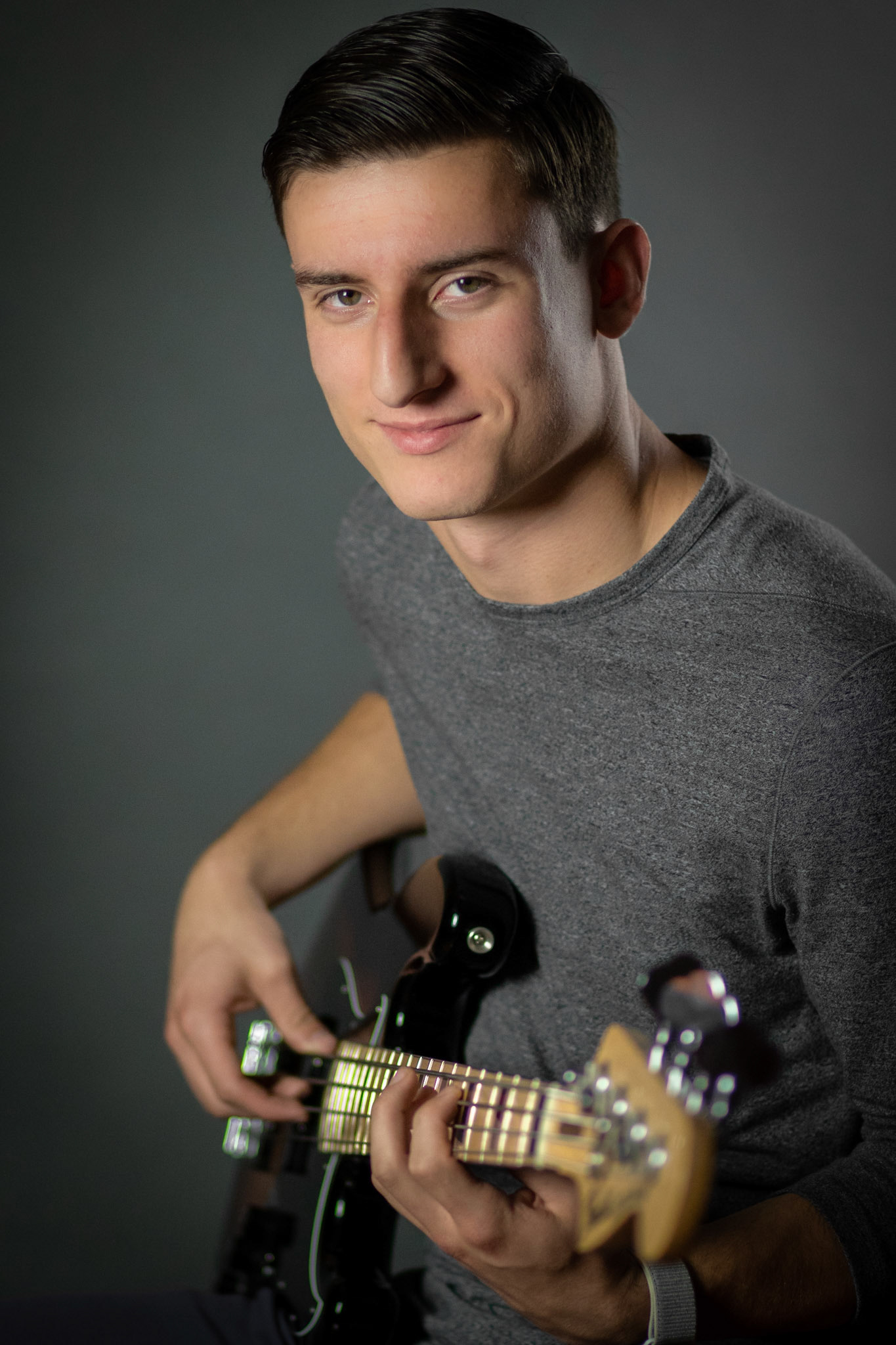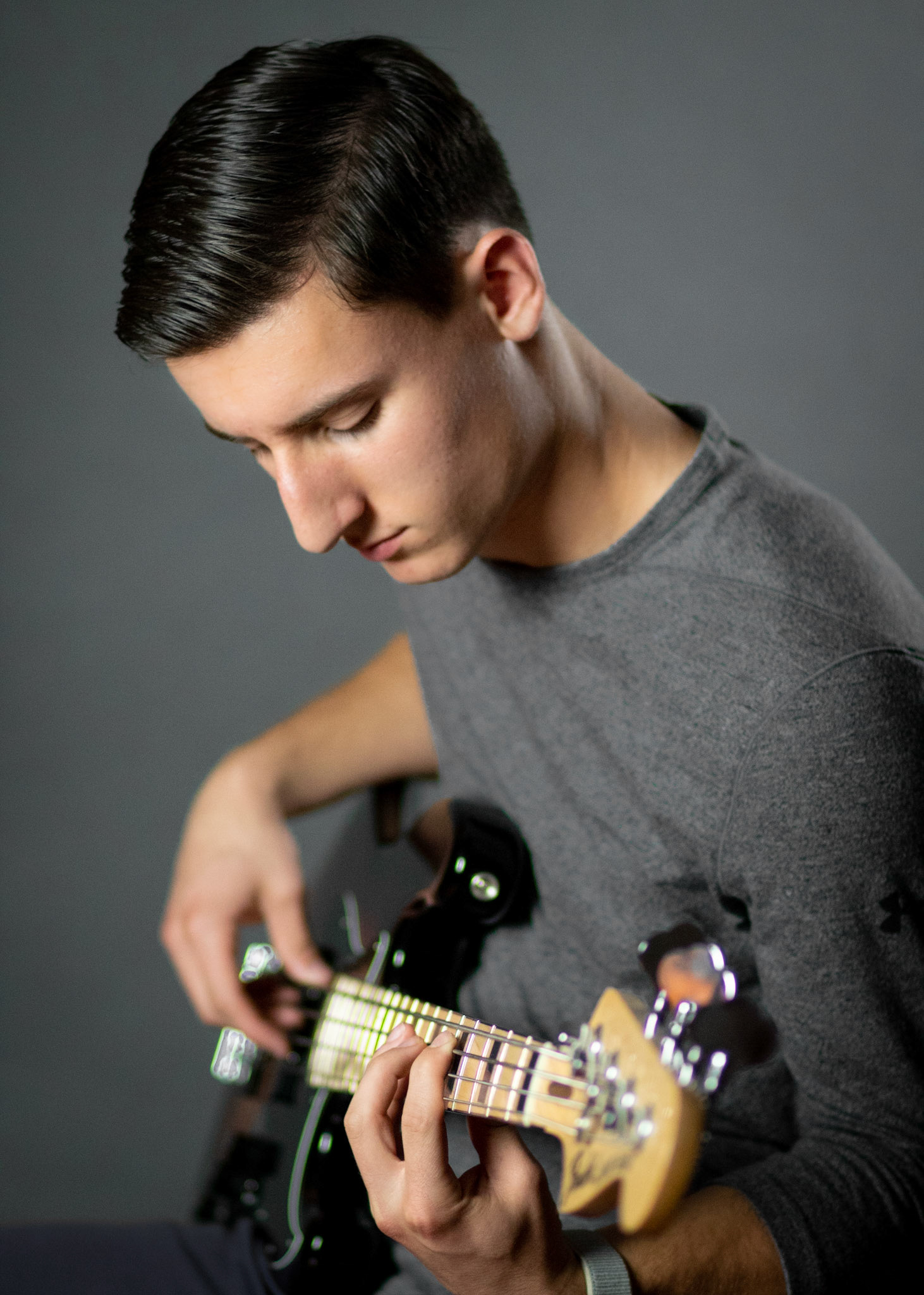 Brad graduated last year from Lighthouse Christian Academy in Davison, Michigan and he already had his official Senior Pictures taken, but he agreed to get out his new bass guitar and let me snap a few images and we were so glad we did!  He thought he was just helping me try out my new Savage background paper, so he was super relaxed and therefore the images we got were really good.
His dad and I are so proud of him.  He's an excellent bass player and freshman at the University of Michigan, Flint.